Escape from Tarkov players from Asia are restricted to playing in the Asia servers (as seen below), but it is well known that the Asian servers game experience is not particularly good...
Many players would often opt for EU/NA servers even if it means higher latency.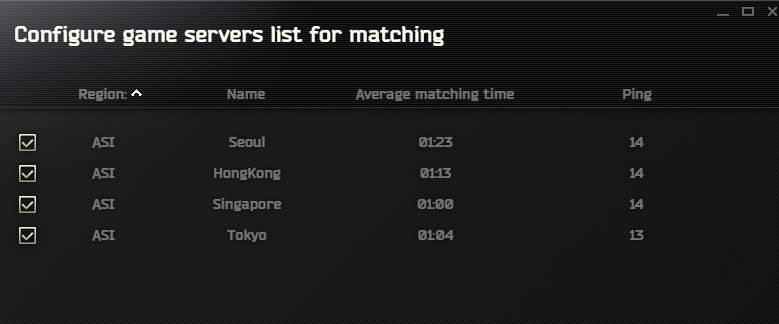 But with UU Game Booster (https://www.uubooster.com/), you can play Escape from Tarkov to your heart's content and away from high latency and disconnection.
Most importantly, it's FREE!
How to access Escape from Tarkov's EU/NA/RU servers:
1. Search "Escape from Tarkov" in UU Game Booster and select the region you wish to play in. Here we will select Russia as an example.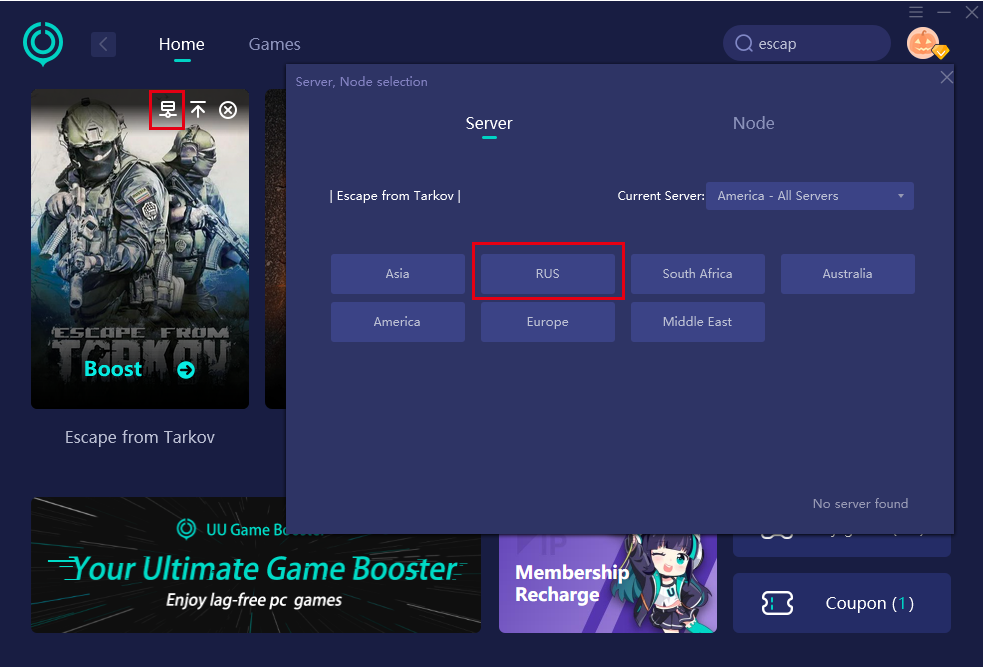 2. After boosting, you won't see the option to select a different server just yet.
You must enter the game for a while (For example, buying an item from a merchant​),then exit the game.
3. Restart the Escape from Tarkov launcher while the boosting is active,
and now you'll see the option to select a different server. Please make sure you choose the same server on UU Game Booster.
4. If you wish to see all the available servers, you must ensure the boosting service is active before starting the game launcher.